The UK government is chartering a final flight to bring British nationals back from the Chinese city at the centre of the coronavirus outbreak.
The plane will leave in the early hours of Sunday morning and land at RAF Brize Norton, the Foreign Office said.
It comes as Britons in mainland China have been urged to leave the country after the outbreak claimed more lives.
More than 100 UK nationals and family members have already been evacuated to Britain from Wuhan.
About 165 Britons are reported to remain in Hubei province, where the outbreak began, and 108 are believed to have asked the Foreign Office for help to leave.
At least 427 people have died after contracting the virus and there have been more than 20,000 confirmed cases, most of them in China.
Foreign Secretary Dominic Raab said: "We have been working round the clock to help British nationals leave Hubei province, on UK, French and New Zealand flights.
"The Foreign Office is chartering a second and final UK flight with space to help all British nationals and their dependants remaining in Hubei to leave.
"I encourage all British nationals in Hubei to register with our teams if they want to leave on this flight."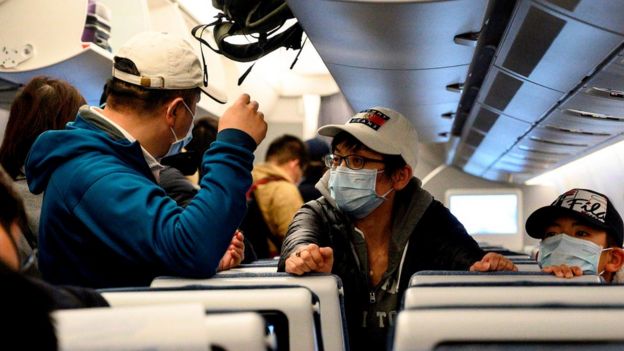 On Friday, 83 UK citizens were repatriated on a flight out of Wuhan arranged by the UK government. Another 11 Britons joined them on Sunday on the French flight.
A further eight UK nationals and six of their family members left China on a flight to New Zealand on Tuesday.
It has since emerged that a Belgian woman who was on Sunday's flight tested positive for the virus.
All but one of the Britons are now in quarantine at Arrowe Park Hospital in Wirral for 14 days - the incubation period of the virus - to ensure they are not infected.
The remaining British passenger, Anthony May-Smith, who arrived in the UK on Sunday, has been taken to hospital in Oxford to be tested for potential coronavirus.
There have been two confirmed cases of coronavirus in the UK - a student at the University of York and one of their relatives. They are being treated at the specialist infectious diseases unit at Newcastle Royal Victoria Infirmary.